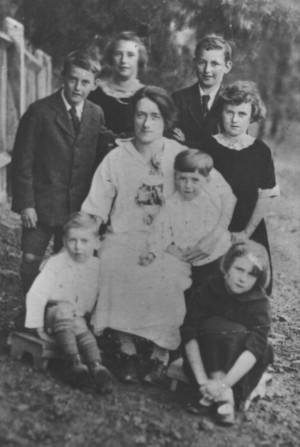 Family photos about 1924
Right photo has back row Jack, Kathleen, Lance and Eleanor(Nelly)
Front, Leo, Mary-Anne, Bill on lap and Jean.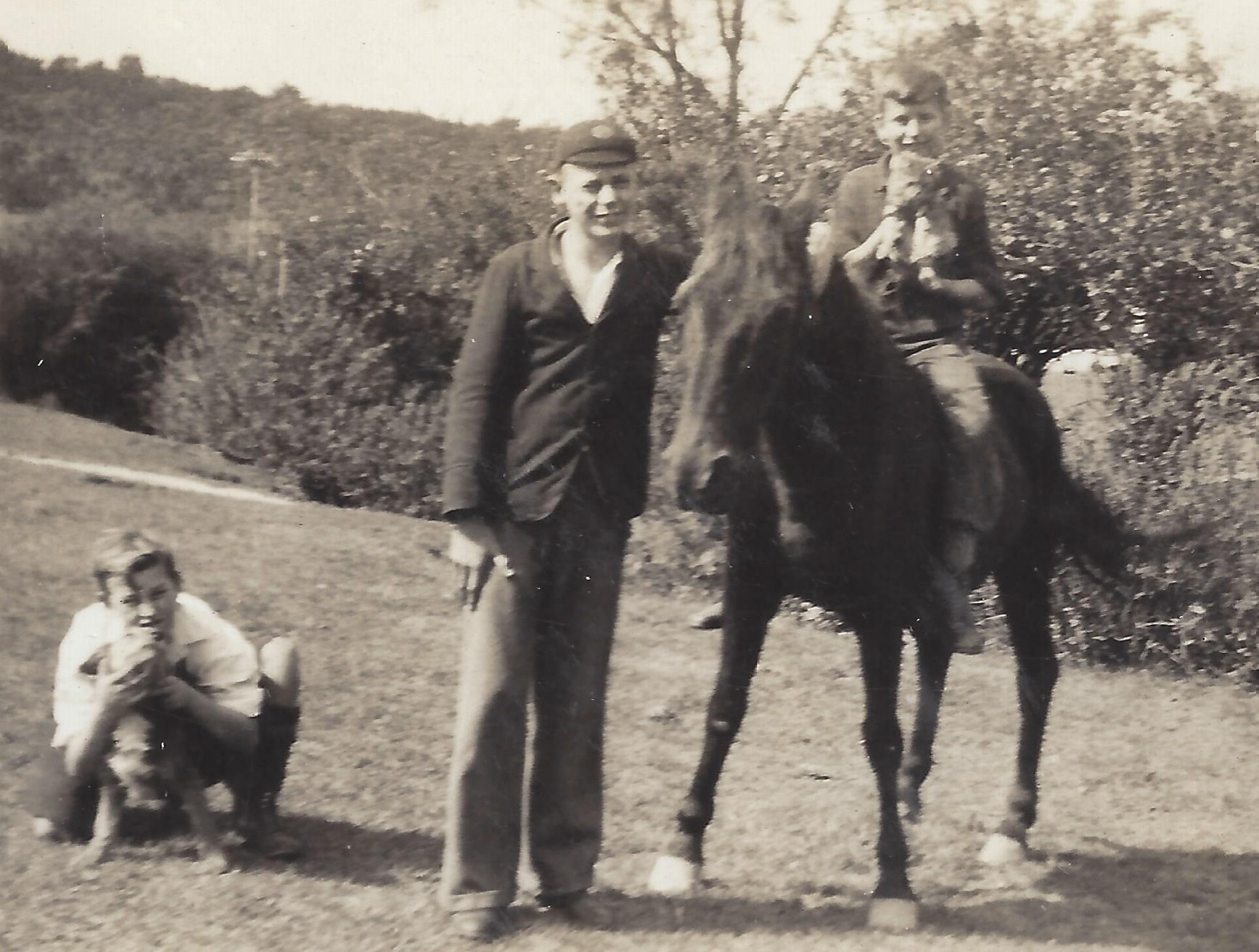 Young Bill on horse with Leo crouching.
Older boy standing unknown.
Horse was a retired racehorse given to them by an uncle.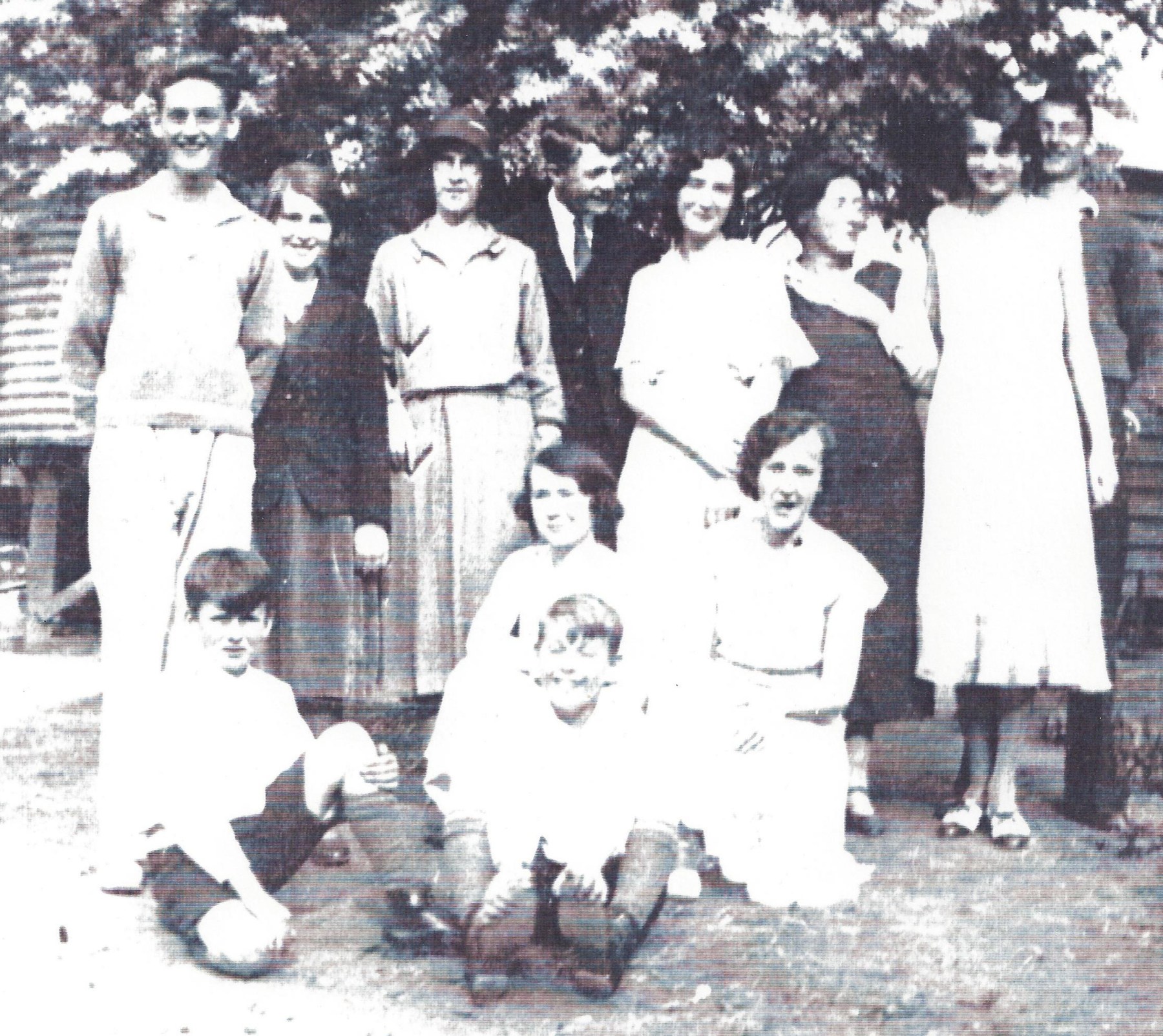 Intriguing family photo seemingly around 1935 judging from their ages.
I can identify Bill front left and Leo beside him.
Girl behind Leo is maybe Nelly. And beside her Auntie Alice (?)
Then back row is Jack, Jean, unknown, unknown, unknown, unknown, unknown and Lance at the back.
Any ideas and a better copy?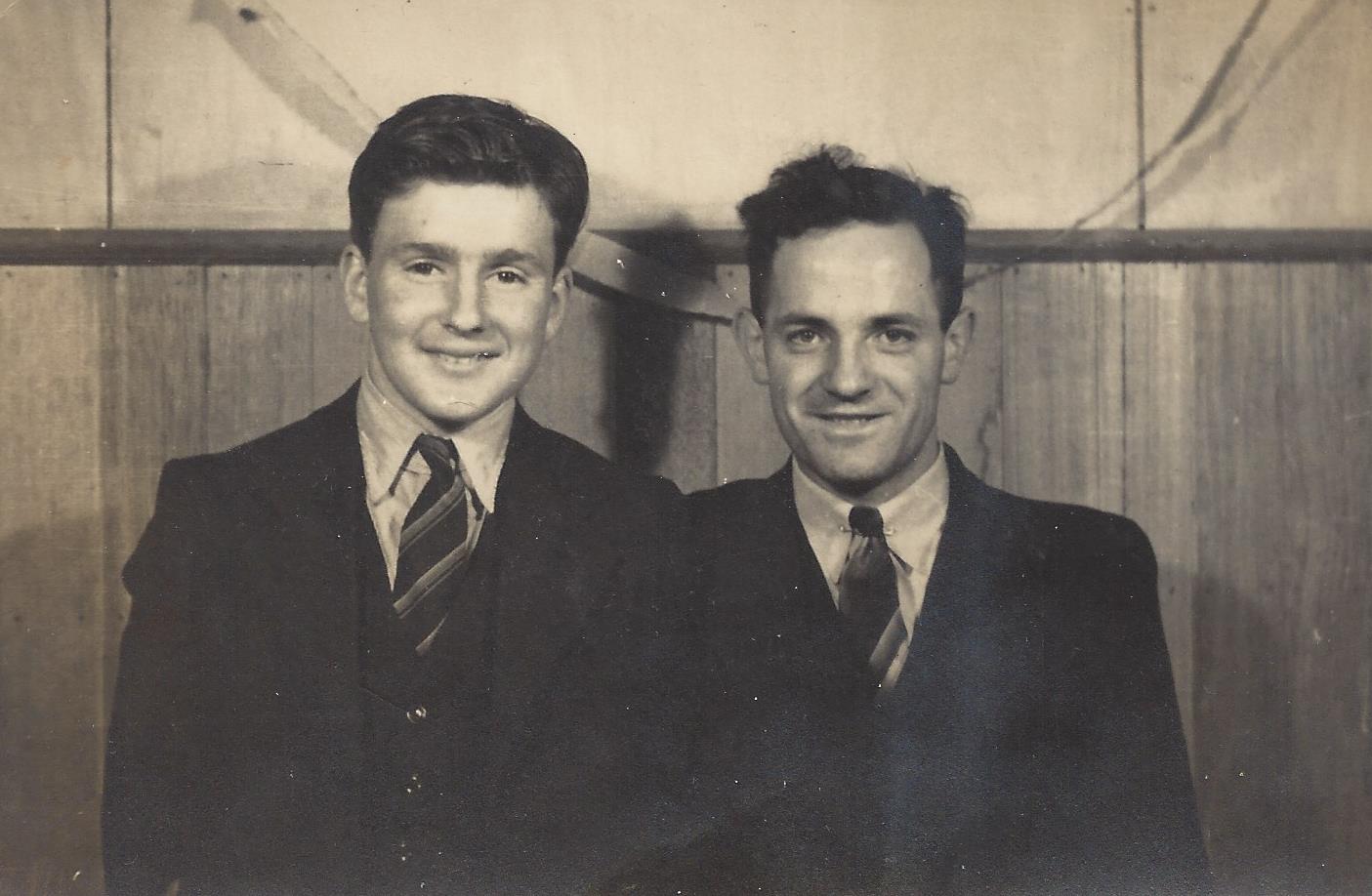 Bill and unknown friend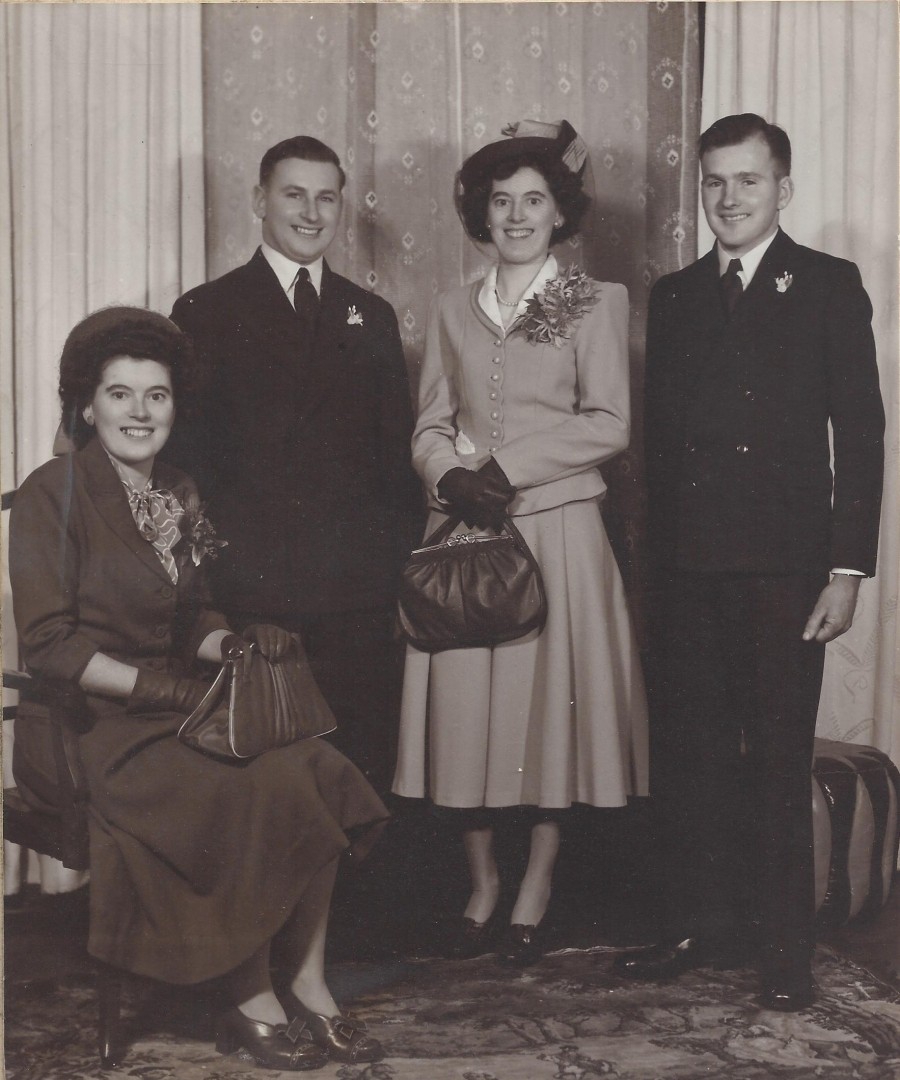 Bill with Leo and his wife to be, Thelma. Seated is her twin sister.
---
Army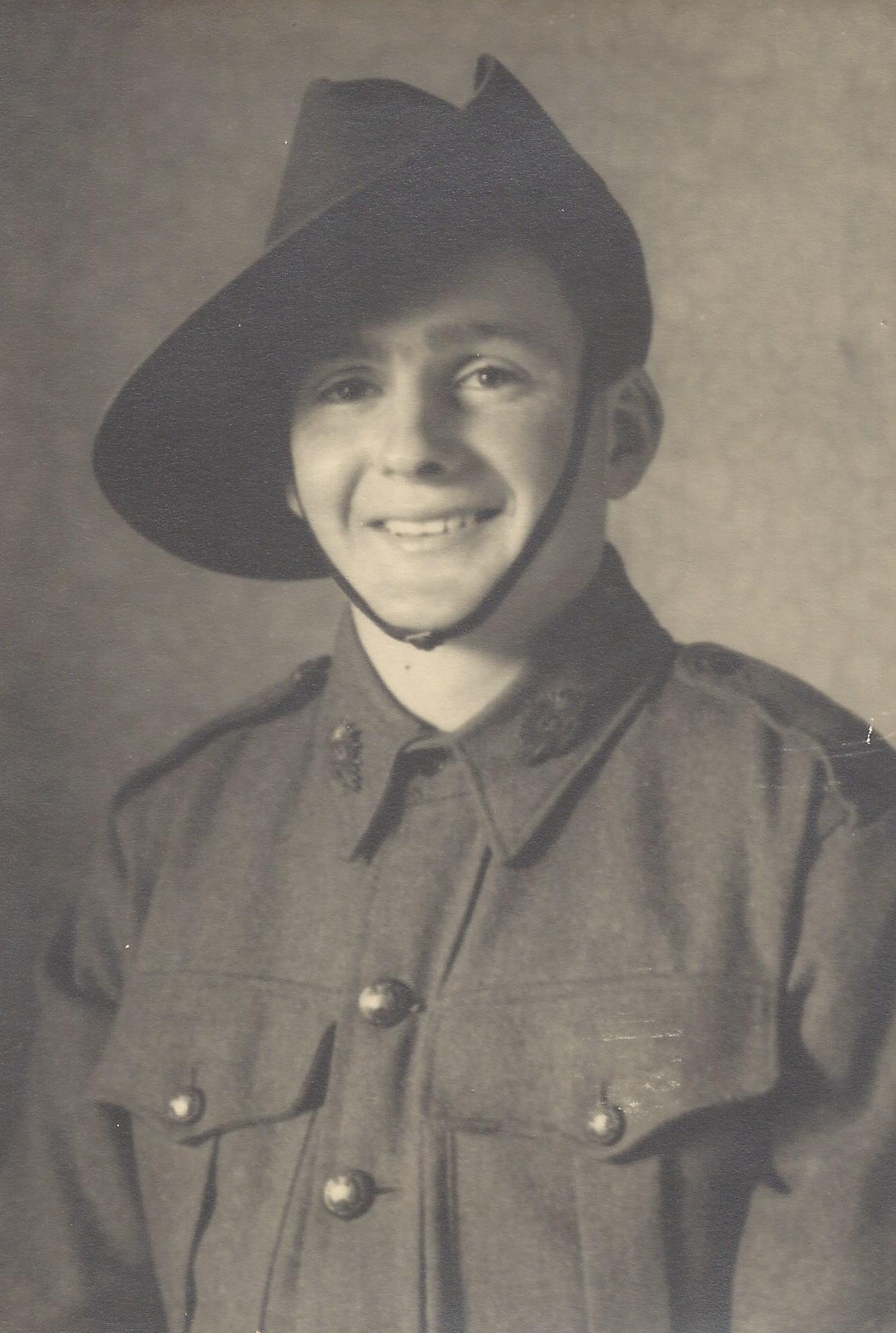 Official Photo
Bill enlisted in the AIF in later April 1941 being only 20 years of age.
He lied about his age as he did not have permission of his guardian, Lance.
He used the name Andrew Williams. The ruse did not last long.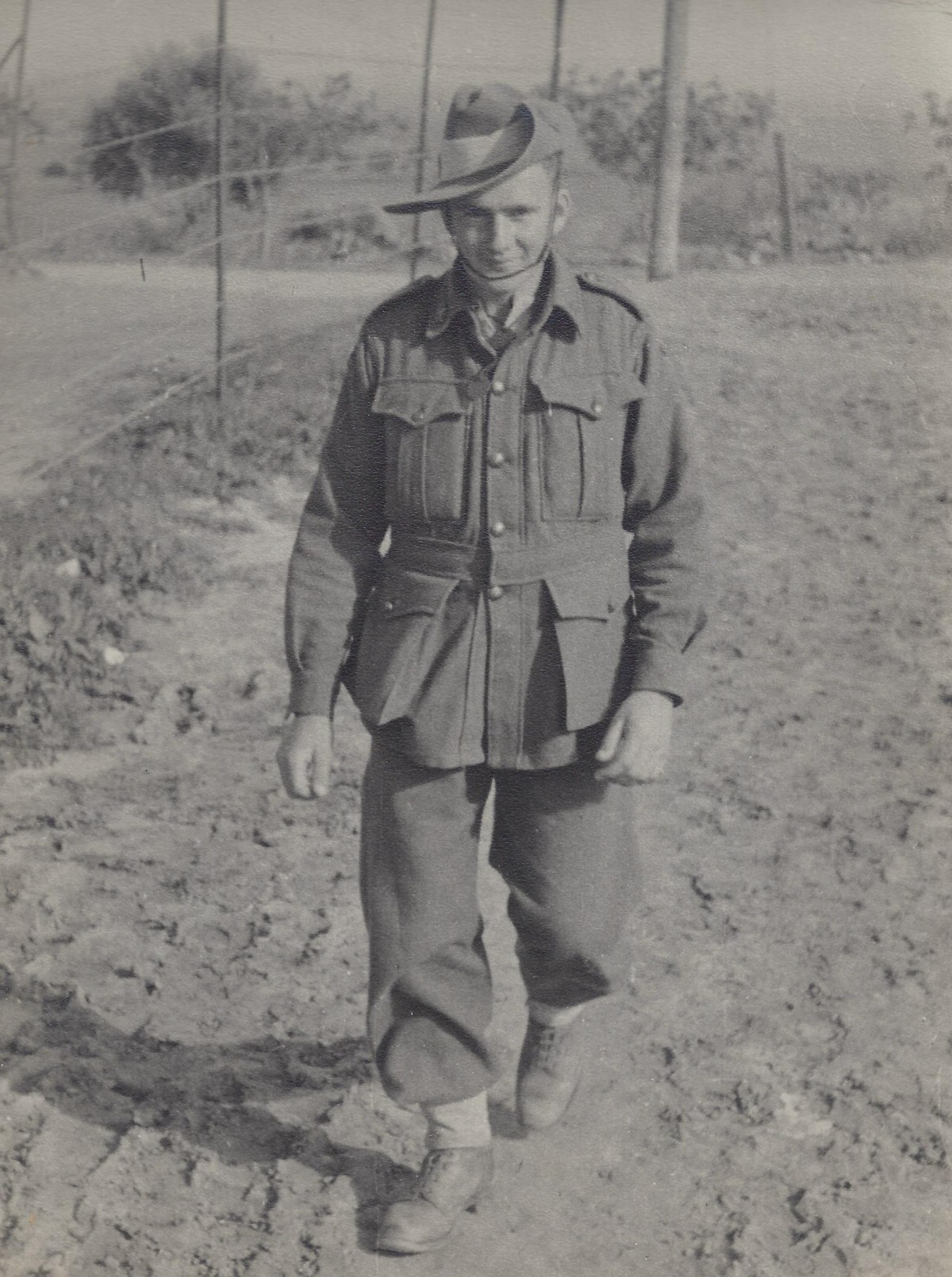 Bill, time and place unknown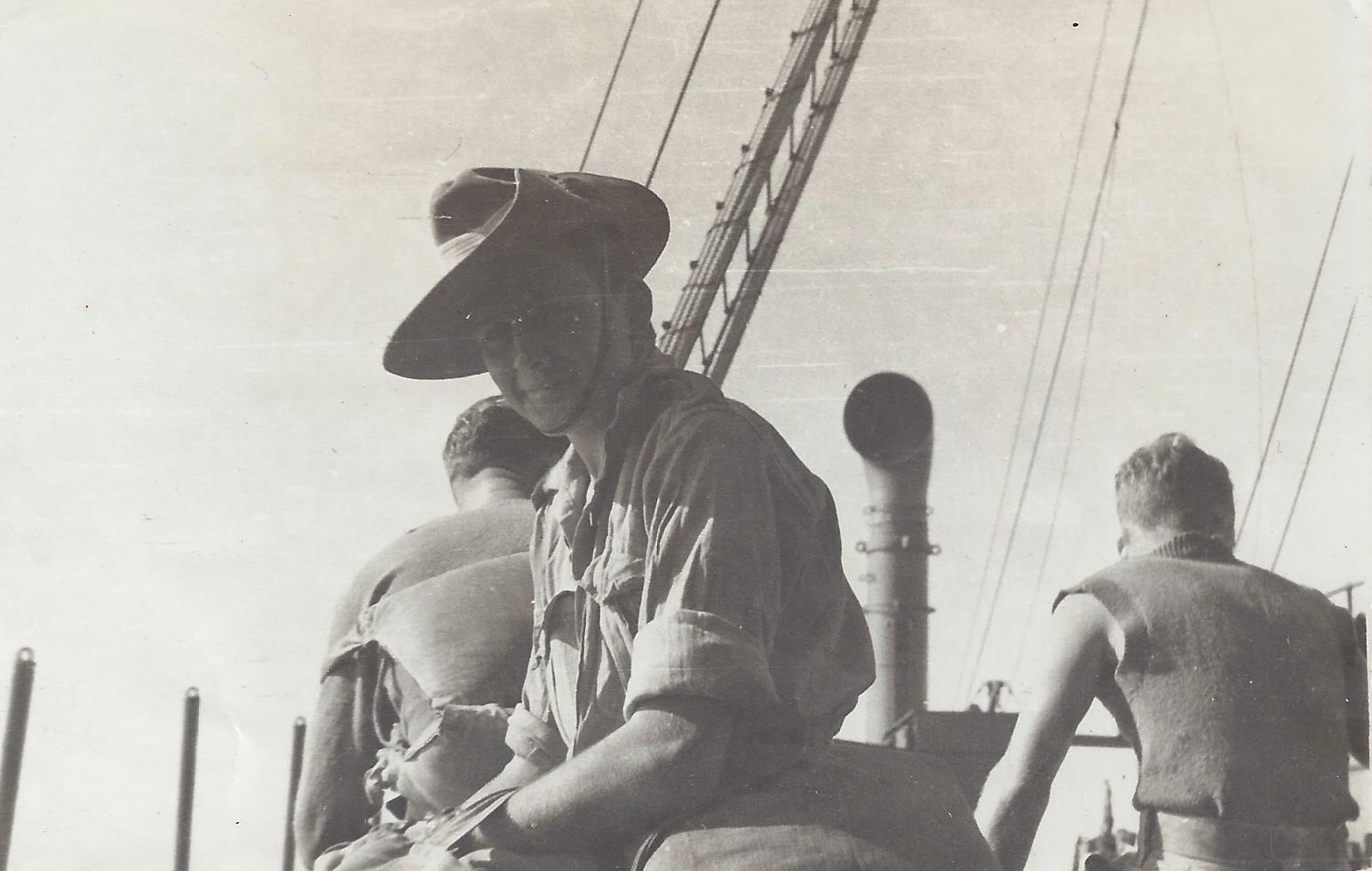 On board.
Bill shipped to the Middle East from Sydney in 1942 aboard the Queen Mary.
The ship had been converted to a troop carrier during WW2 for convey duties.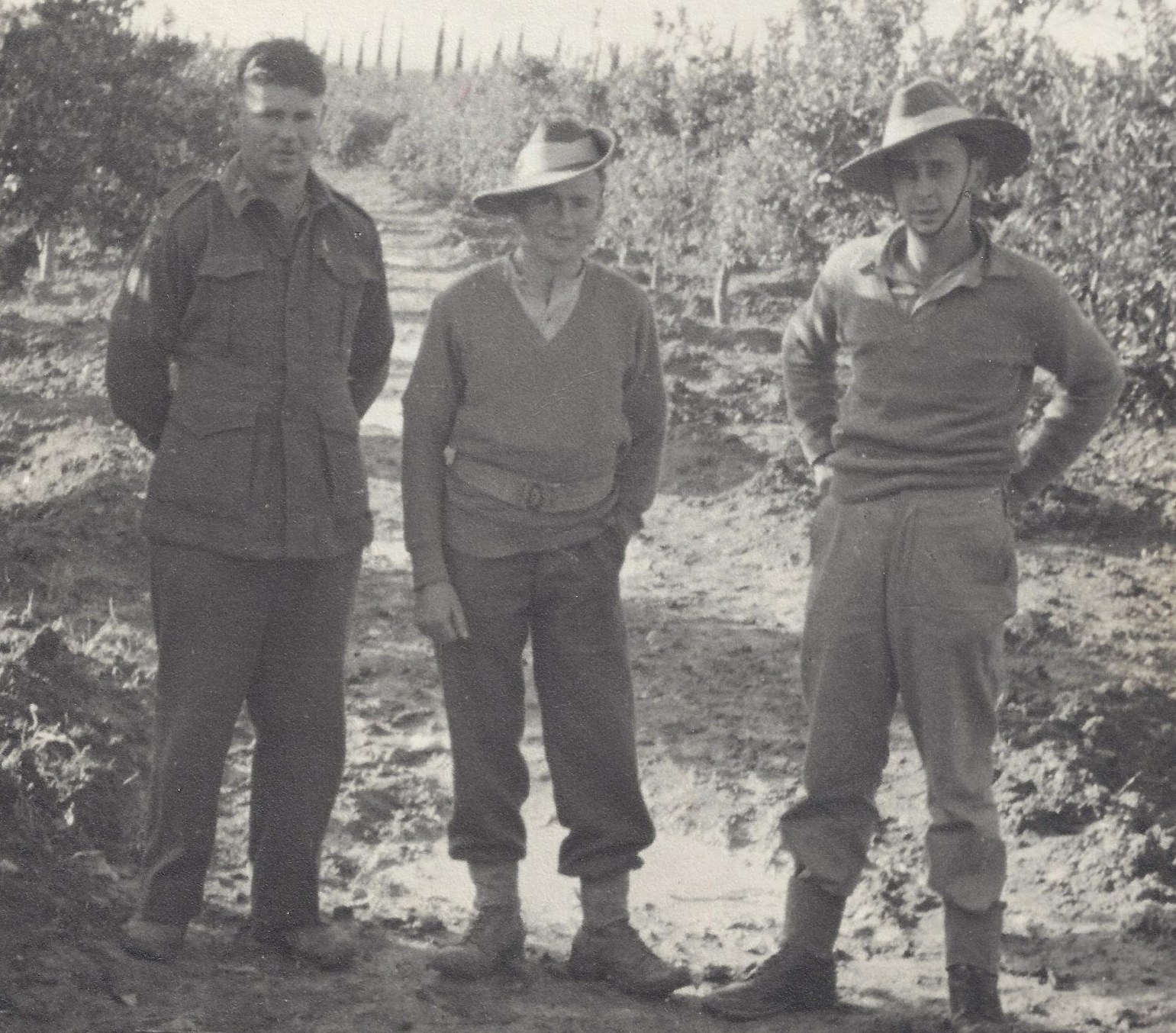 Above and below in Egypt I guess.
Bill was in a Signals unit and also mentioned driving transport trucks.
As with many returned servicemen and women ,there was lot he did not talk about.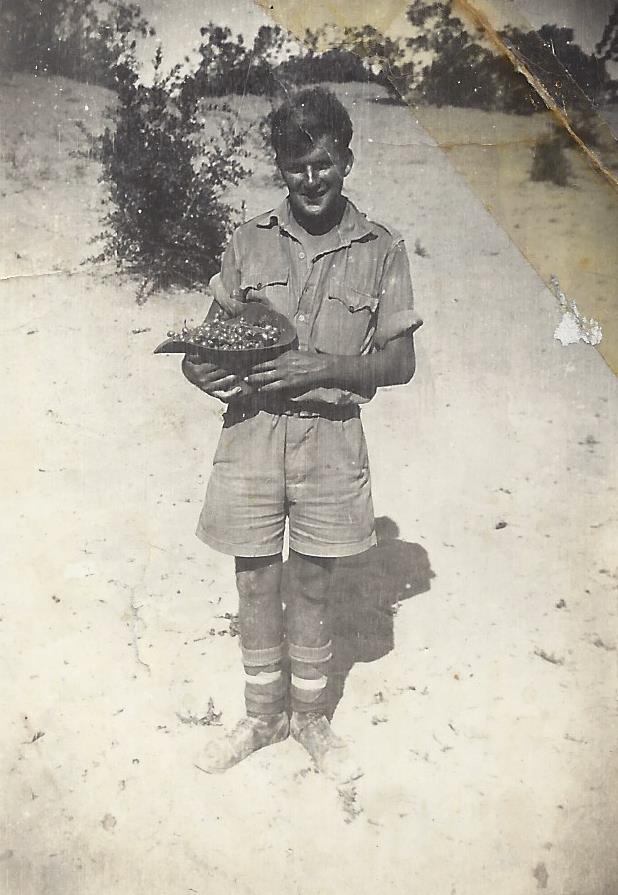 In early 1943 the Australian Army Forces were recalled from the Middle East to defend Australia against Japan invasion.
Bill returned via convey and spend time training in Queensland before shipping to Port Moresby.
He was airlifted to the then recently captured Nadzab airfield with many of his fellow soldiers.
Again we know little detail
---
Motorbikes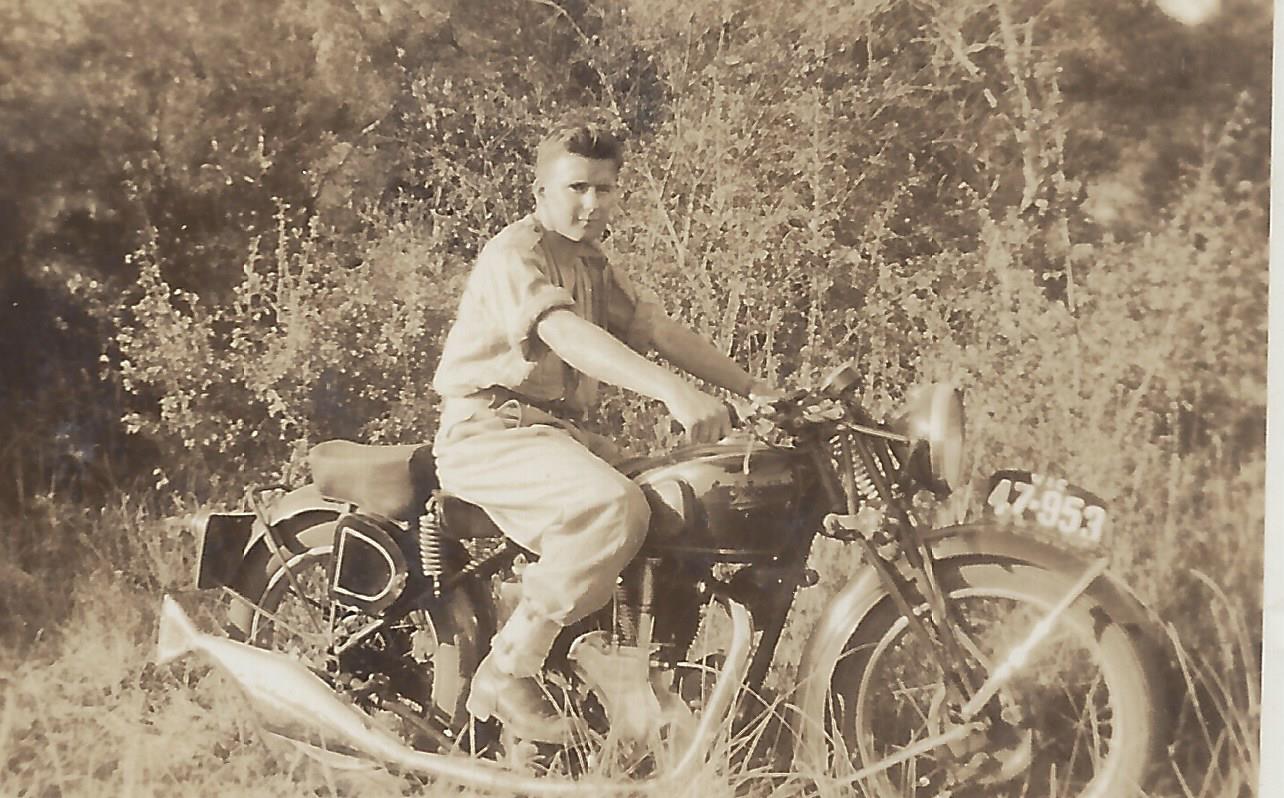 Bill and Leo were motorcycle enthusiasts and owned many bikes over the years.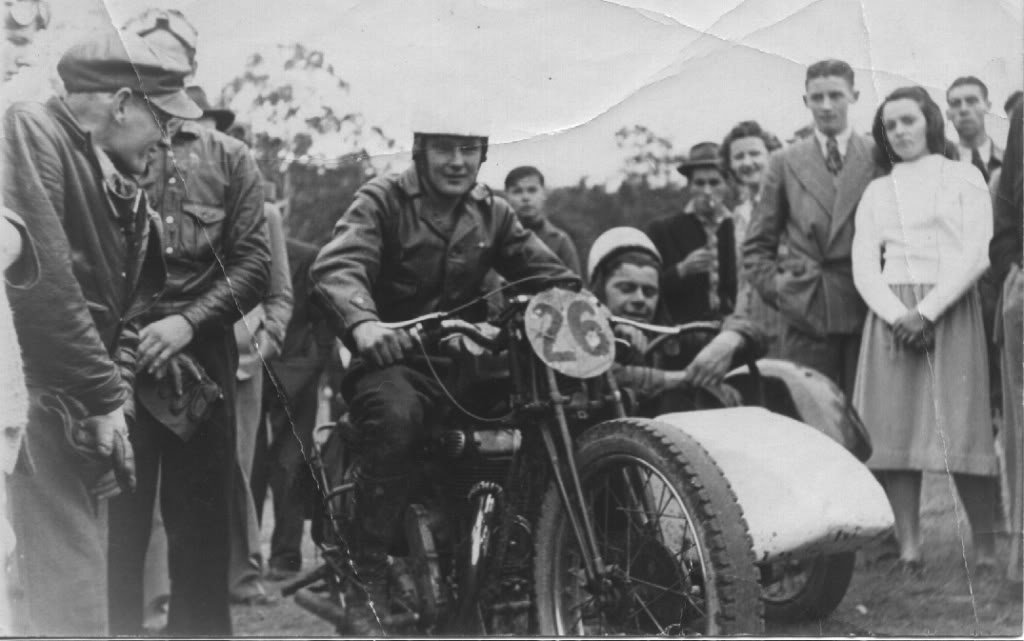 Bill and his passenger Bob Dyson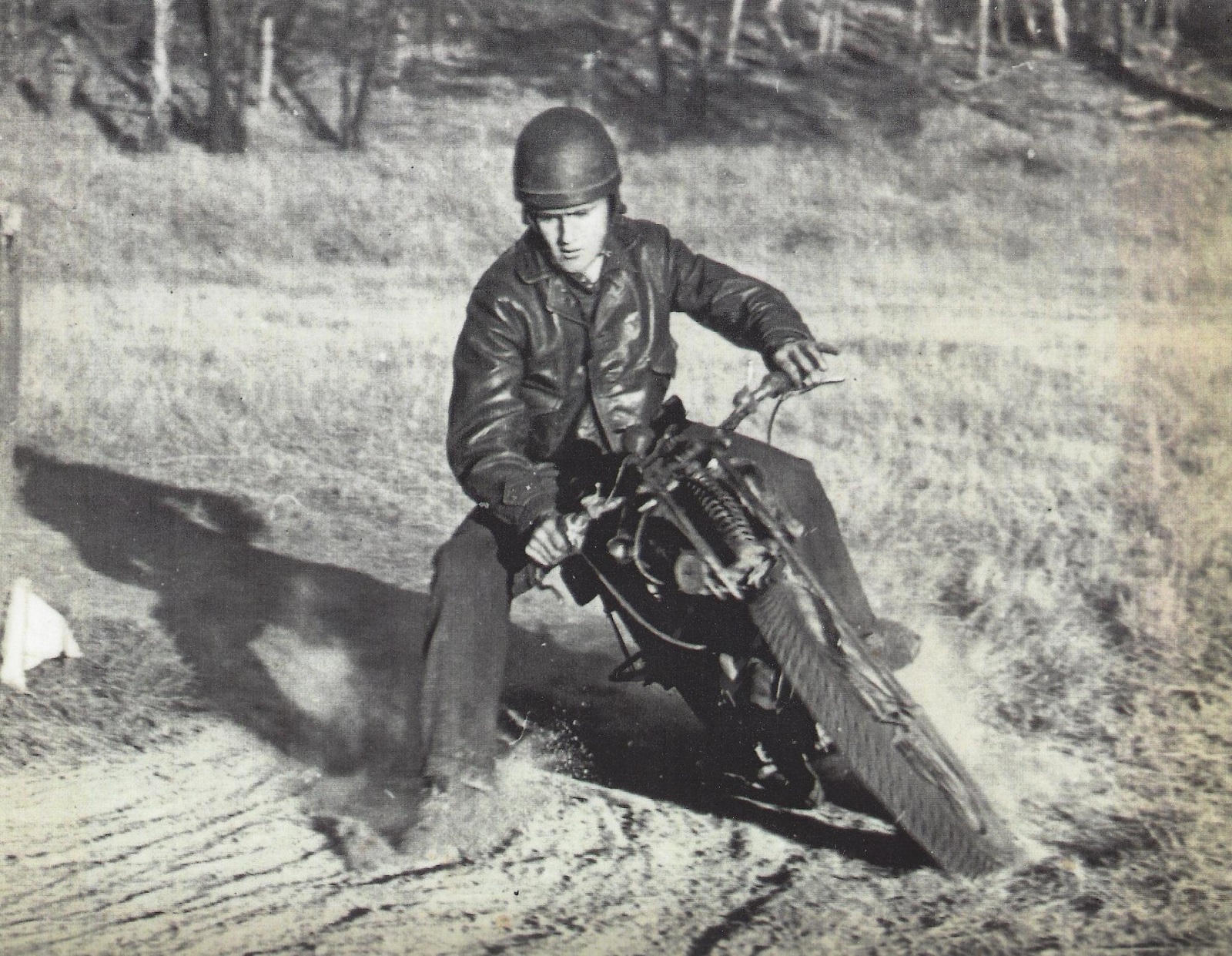 Bill again, place unknown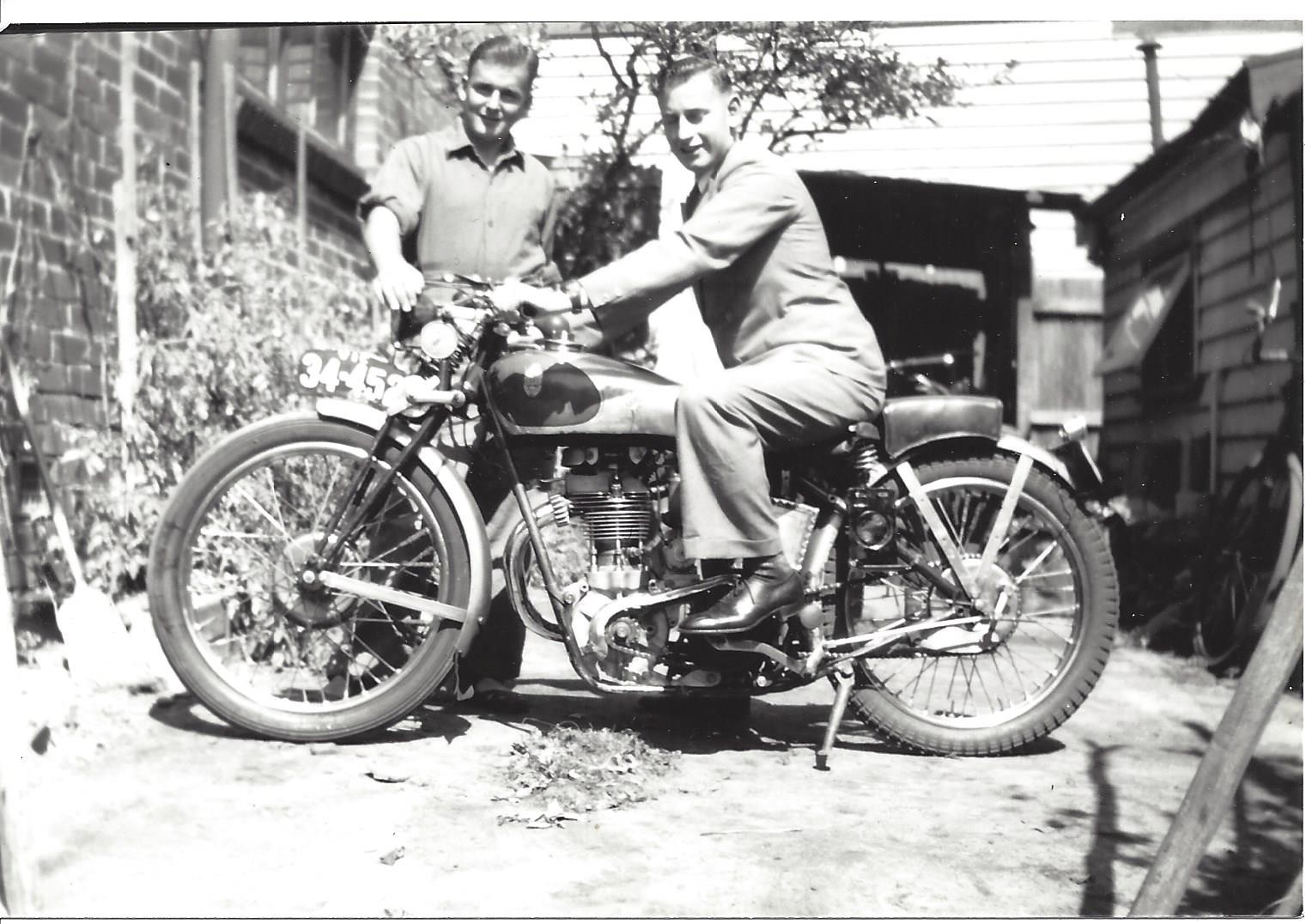 Bill and Leo Andrews at their Trinian Street home about 1940
---
Wedding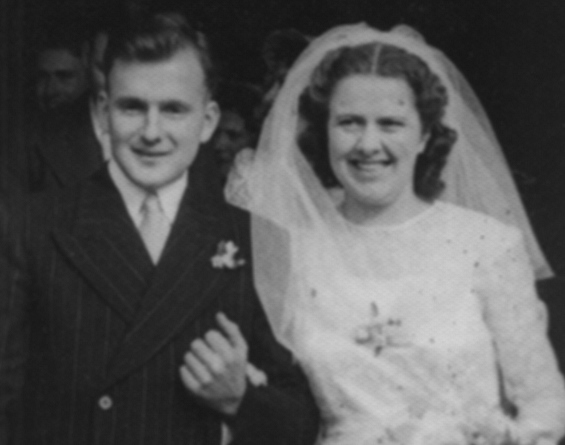 Bill and Gloria, married 1949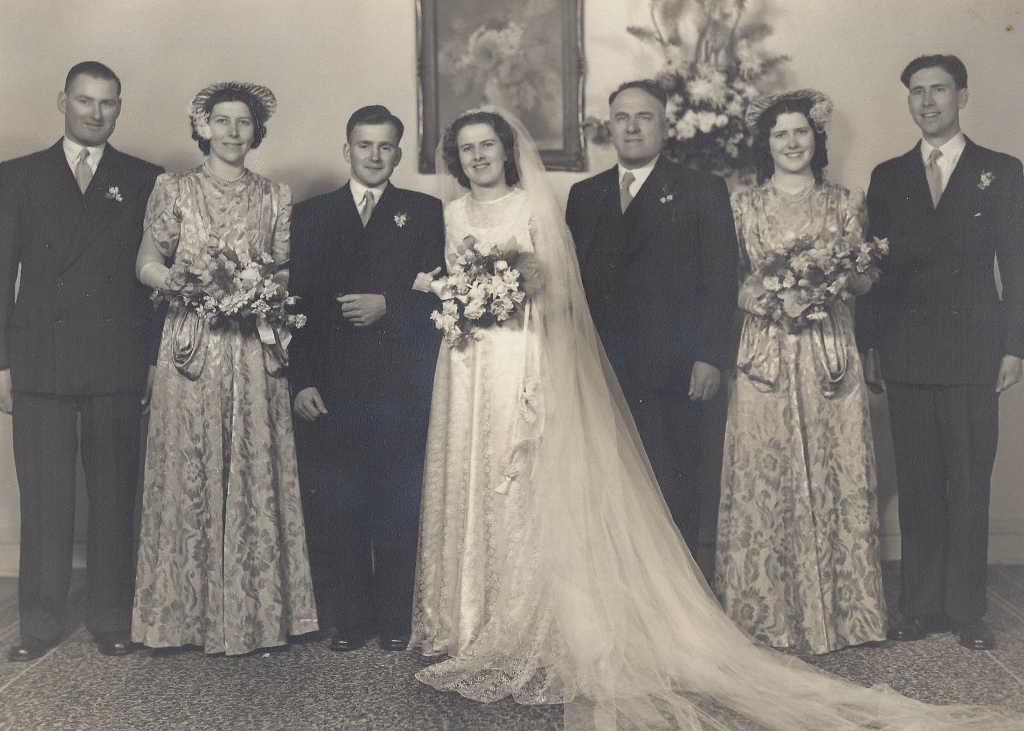 Lance, Shelia Bayliss, Bill, Gloria, George Holland, June and Fred Holland
---
Honeymoon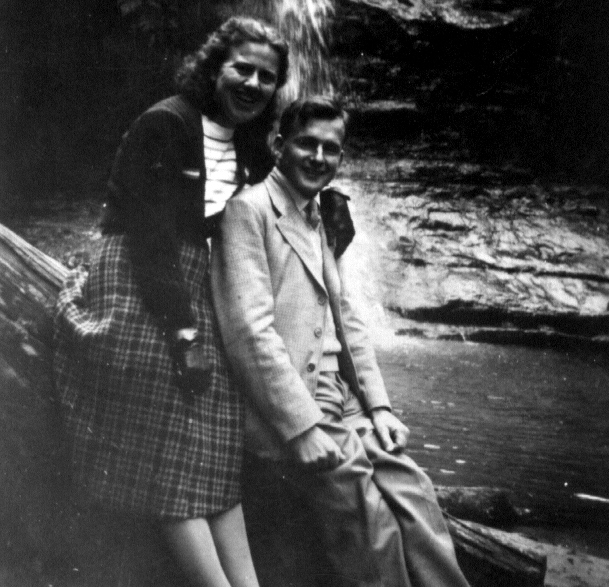 Blue Mountains NSW.
---
Baby Peter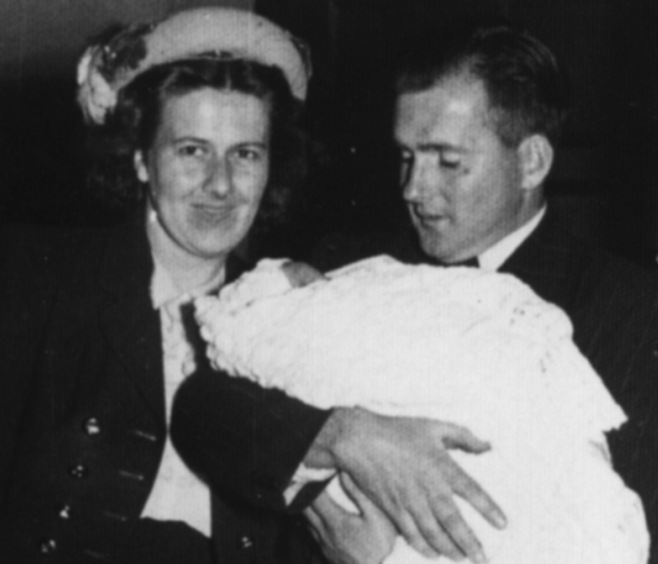 Baby Peter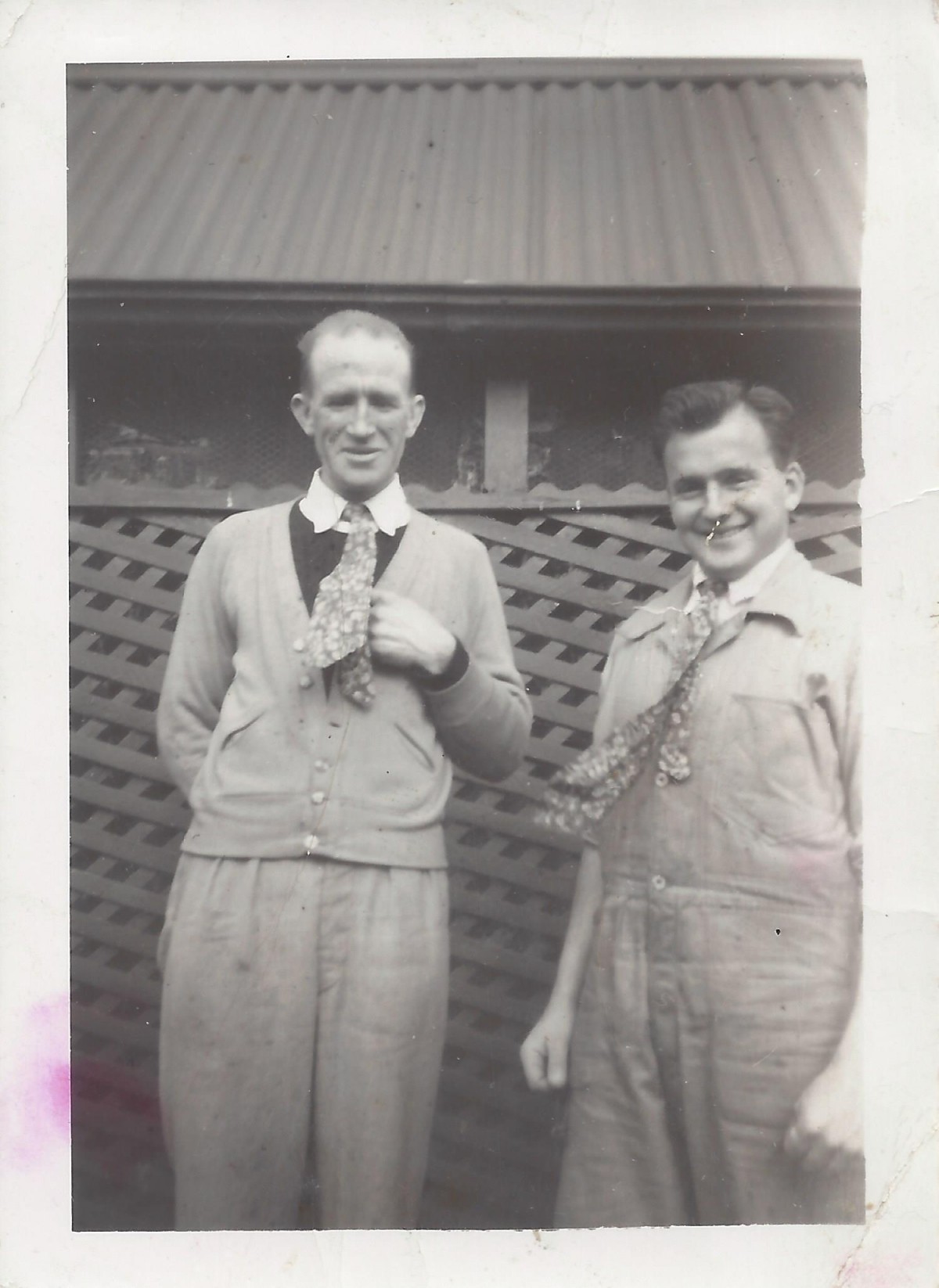 Norm Bayliss and Bill at Northcote Road, Armidale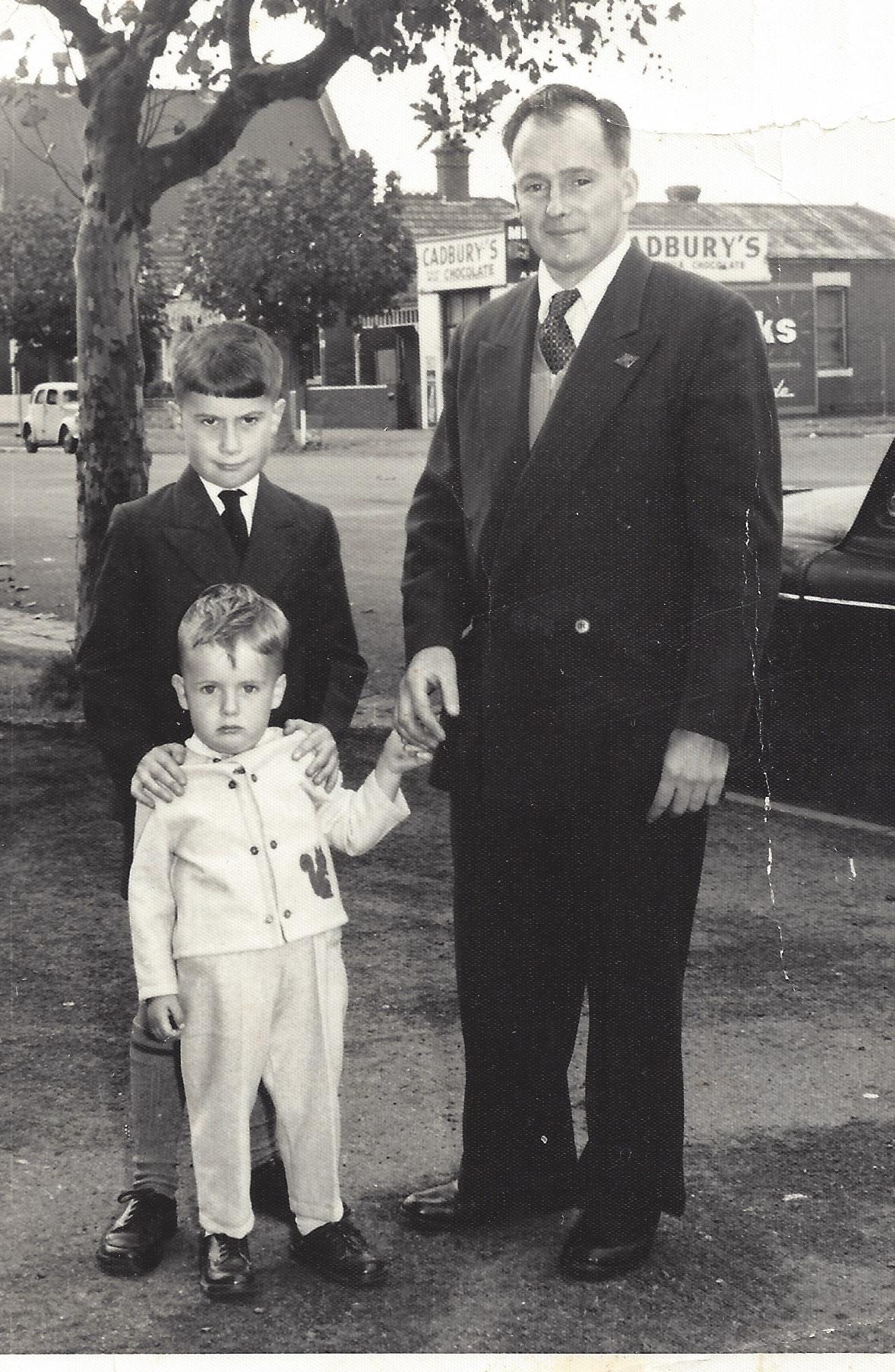 Bill, Ted and David outside church in Middle Park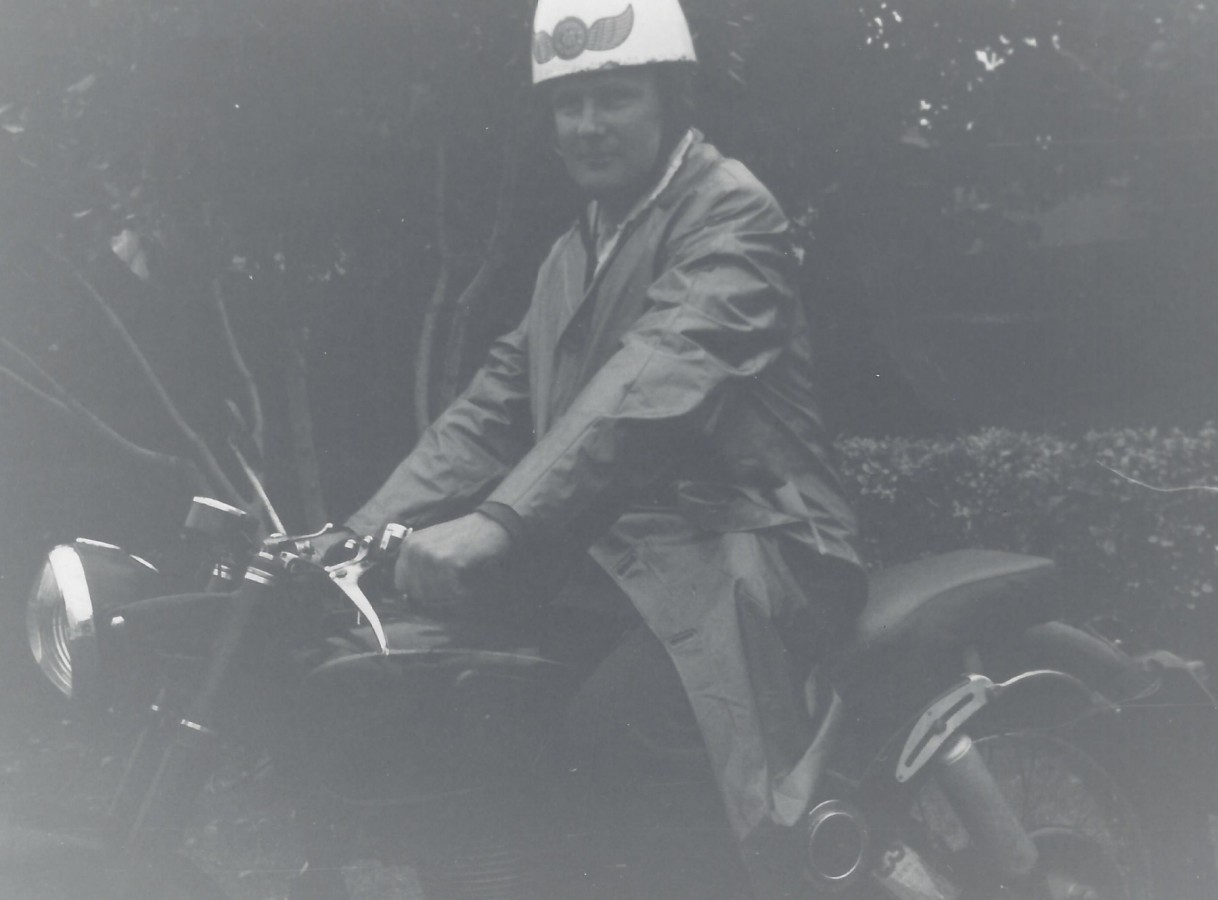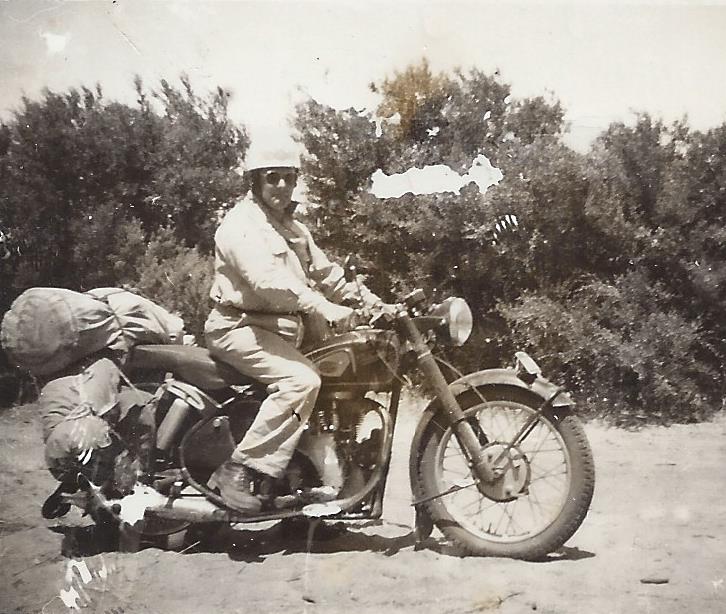 Bill with one of the boys on a camping trip.
(on a Velocette borrowed from Leo i think)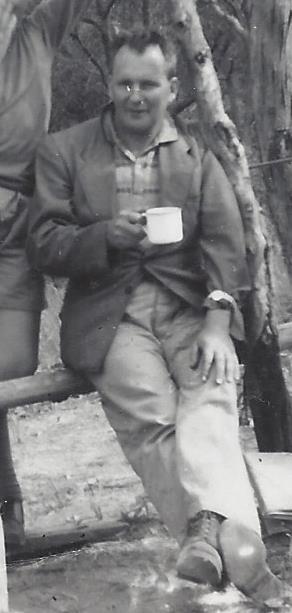 Bill relaxing after delivering Peter and Ted to a Scout camp about 1964
---
Cousins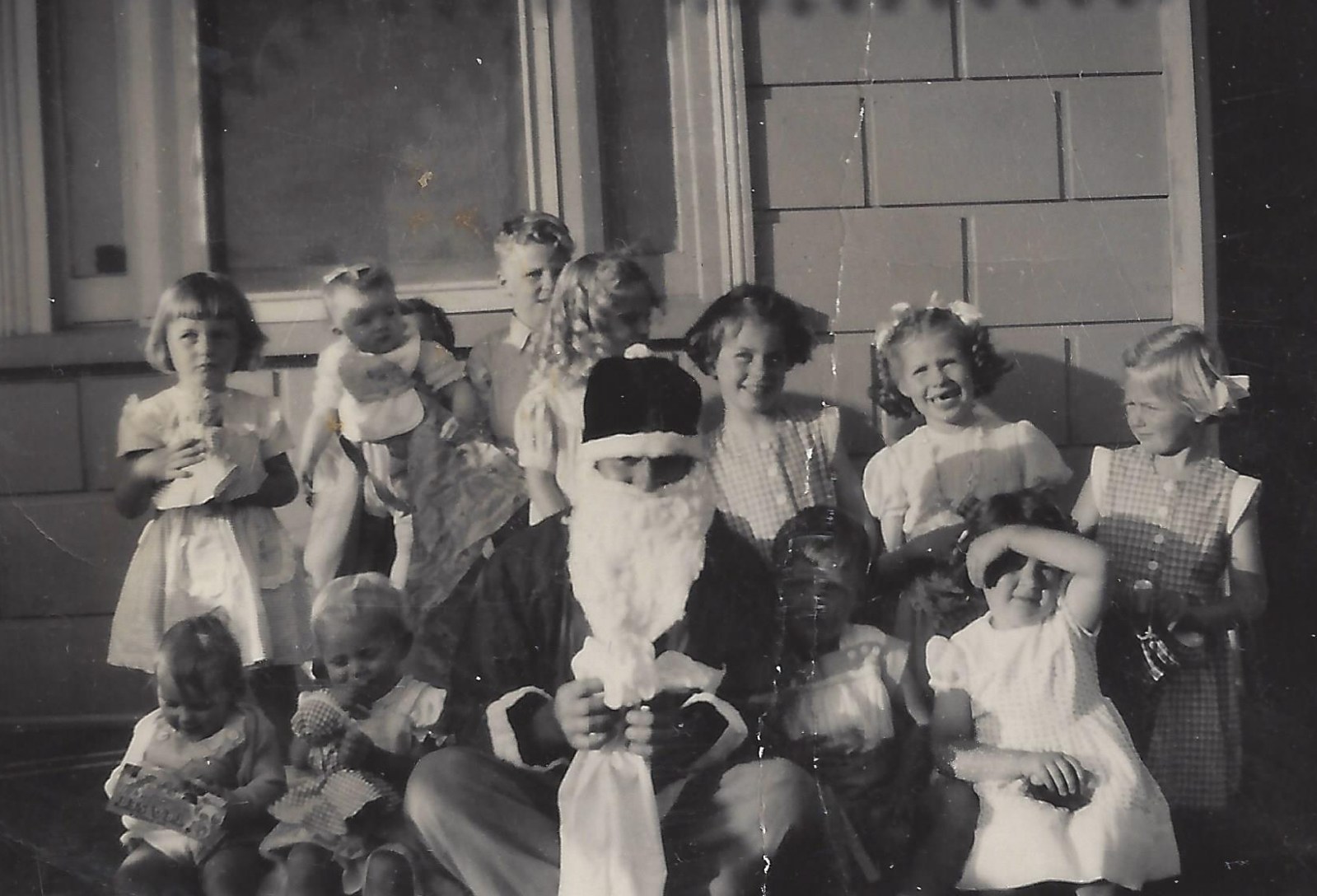 Family Christmas about 1952-3.
Some suggest Bill Andrews was guest of honour as seen above.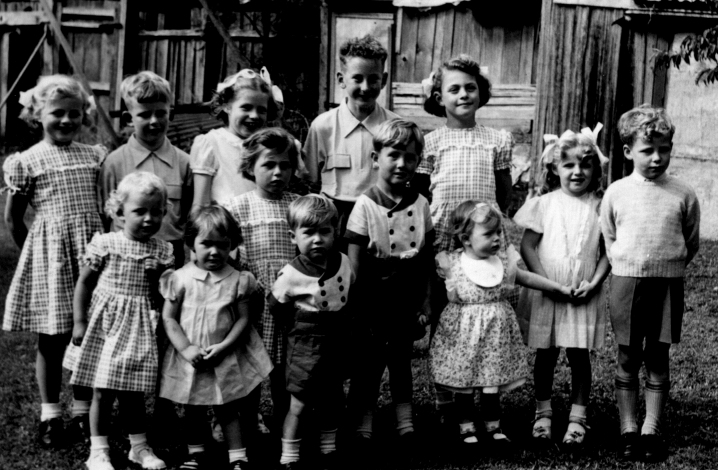 Cousins about 1954-5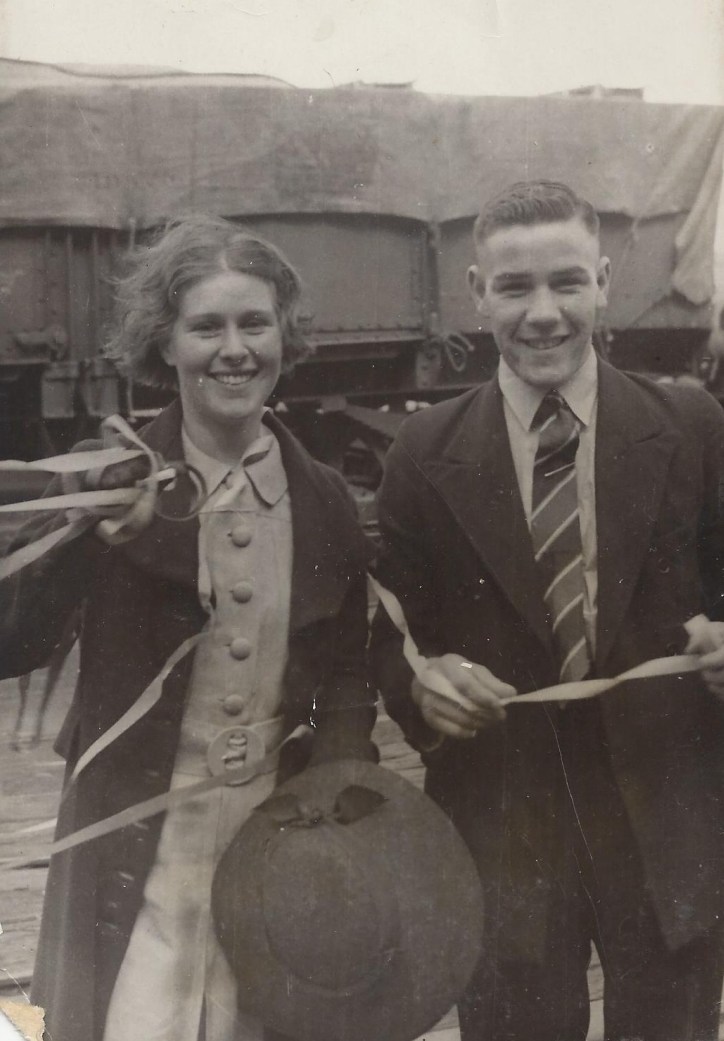 Jean (Andrews) Padfield and friend?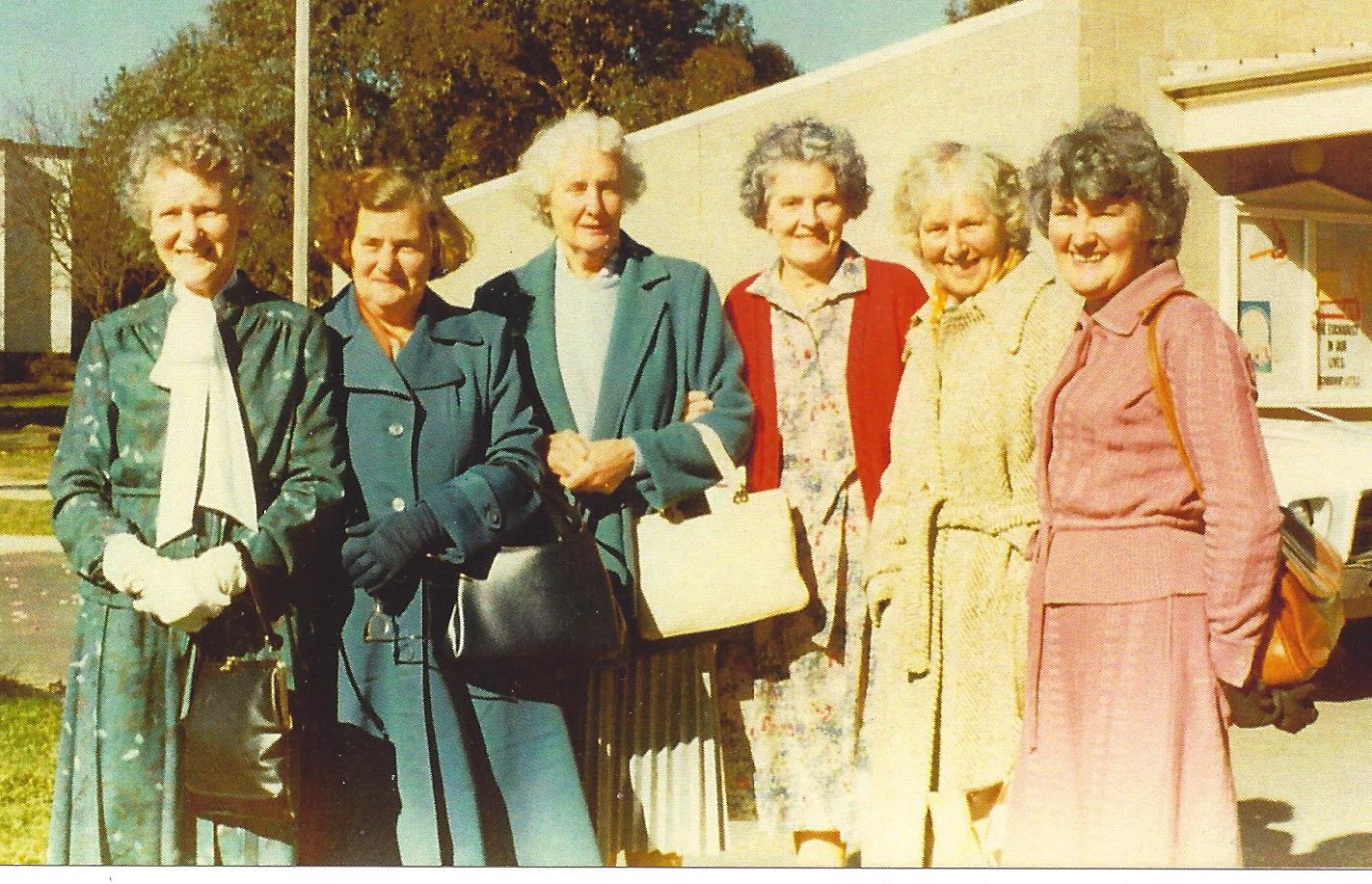 Auntie Alice Hanrahan, Eleanor (Nelly), Kathleen, Thelma, Jean and Cath Pearce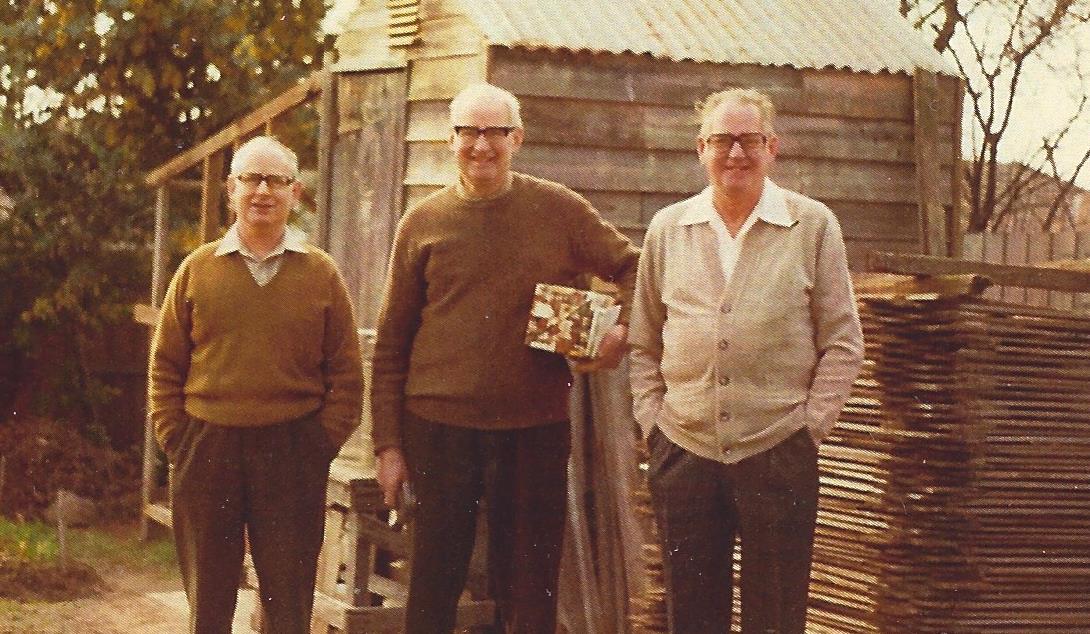 Leo, Lance and Jack Andrews
---
Parents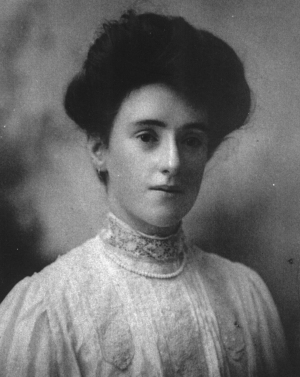 Mary-Anne (aka May) Hanrahan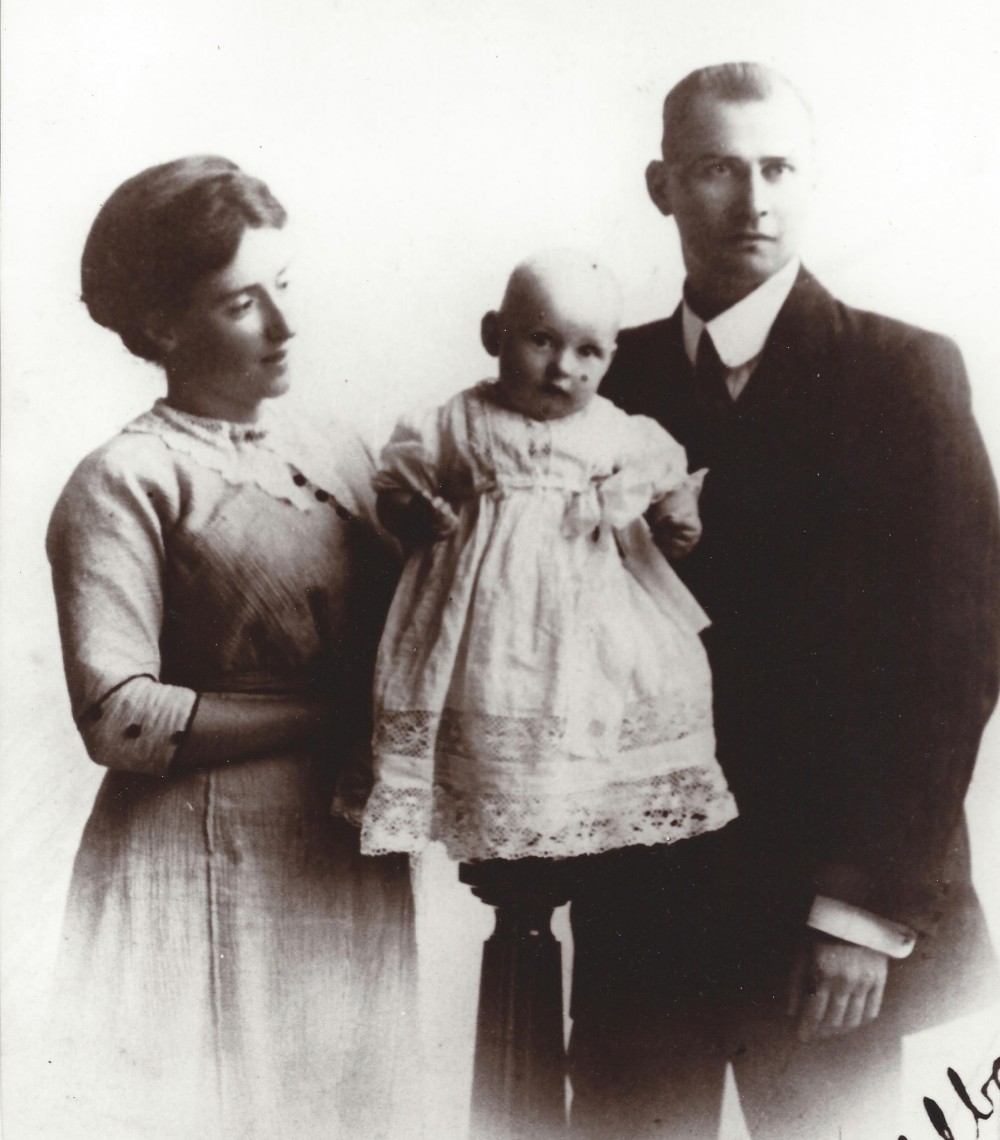 Albert Andrews and Mary Anne with baby Lance about 1911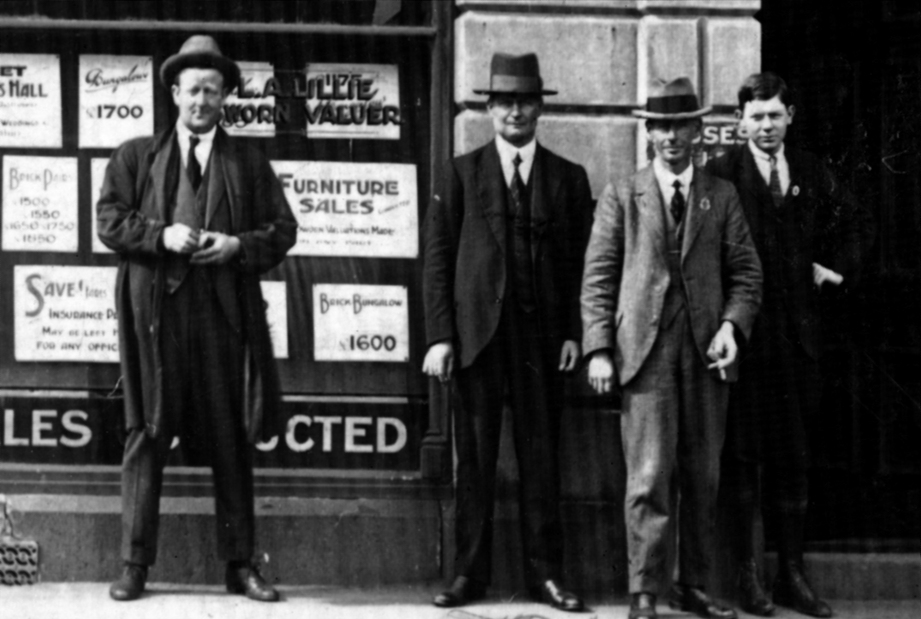 Albert Andrews
(second from the left) outside his office
The others are unknown.
The building survives as a Buxton real estate agency on the corner of Gordon Street and
Glen Huntly Road, Elsternwick, Victoria