Tierra Del Fuego 2017
updated Sept 2018
.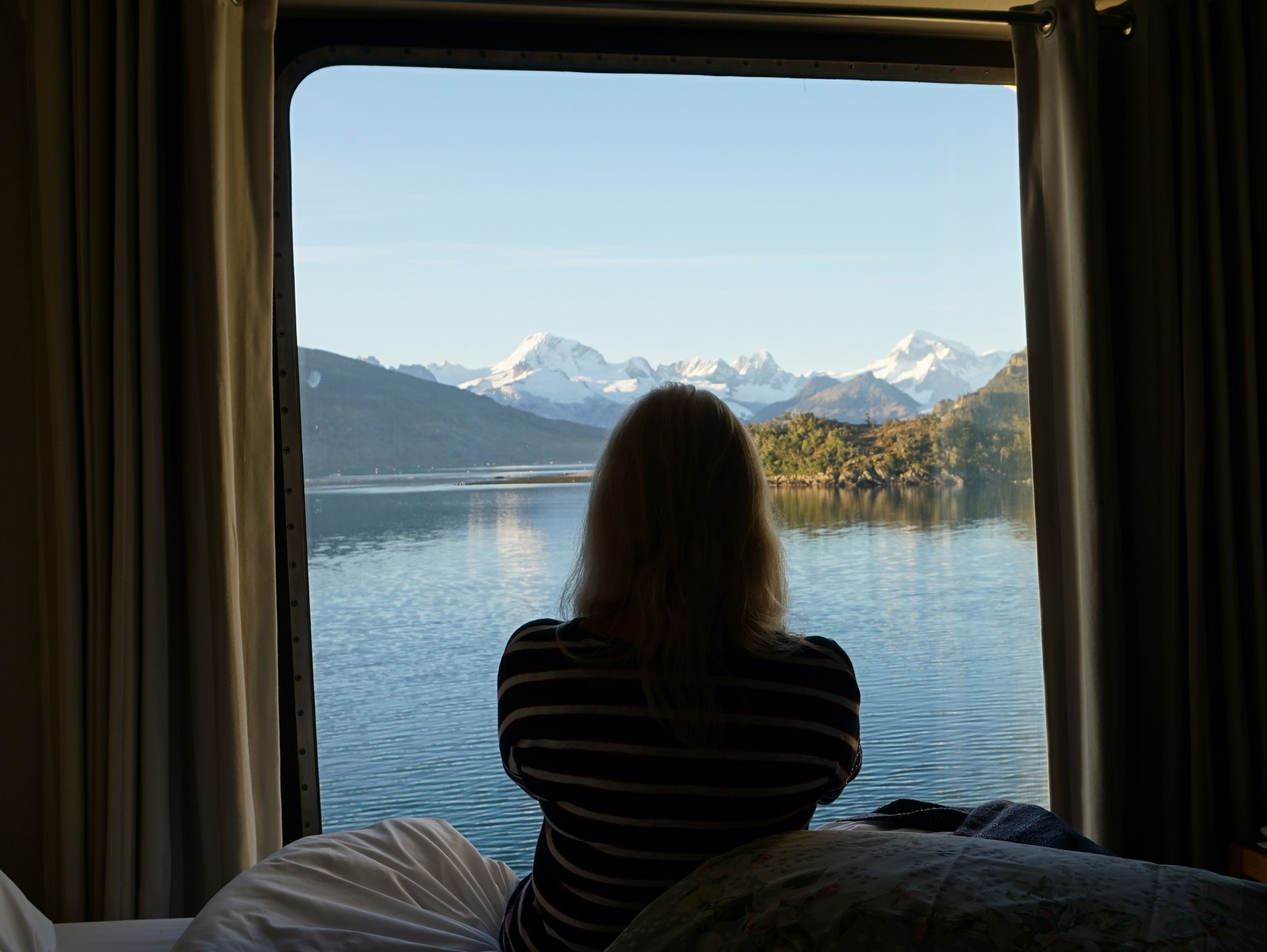 ---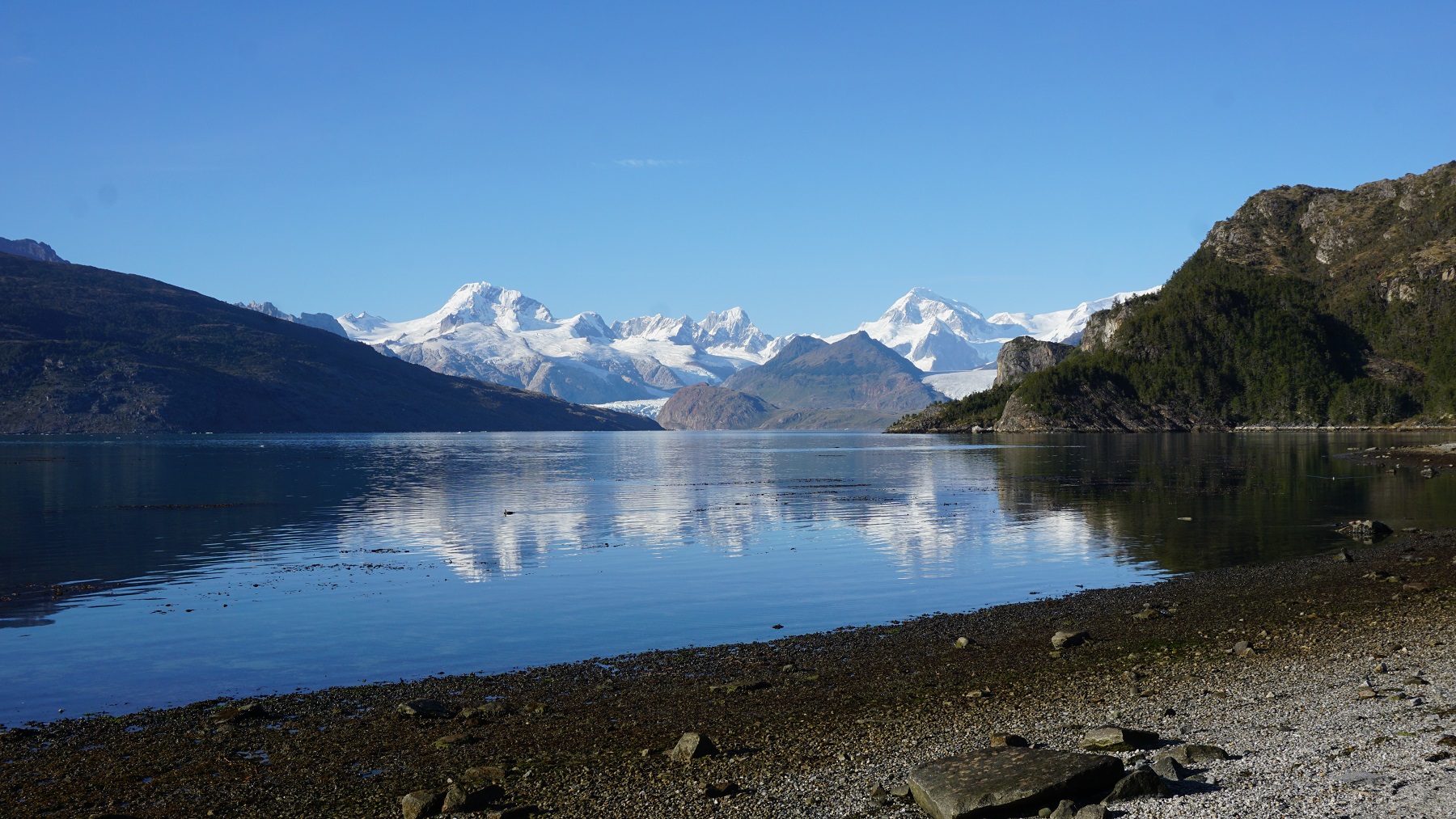 ---

---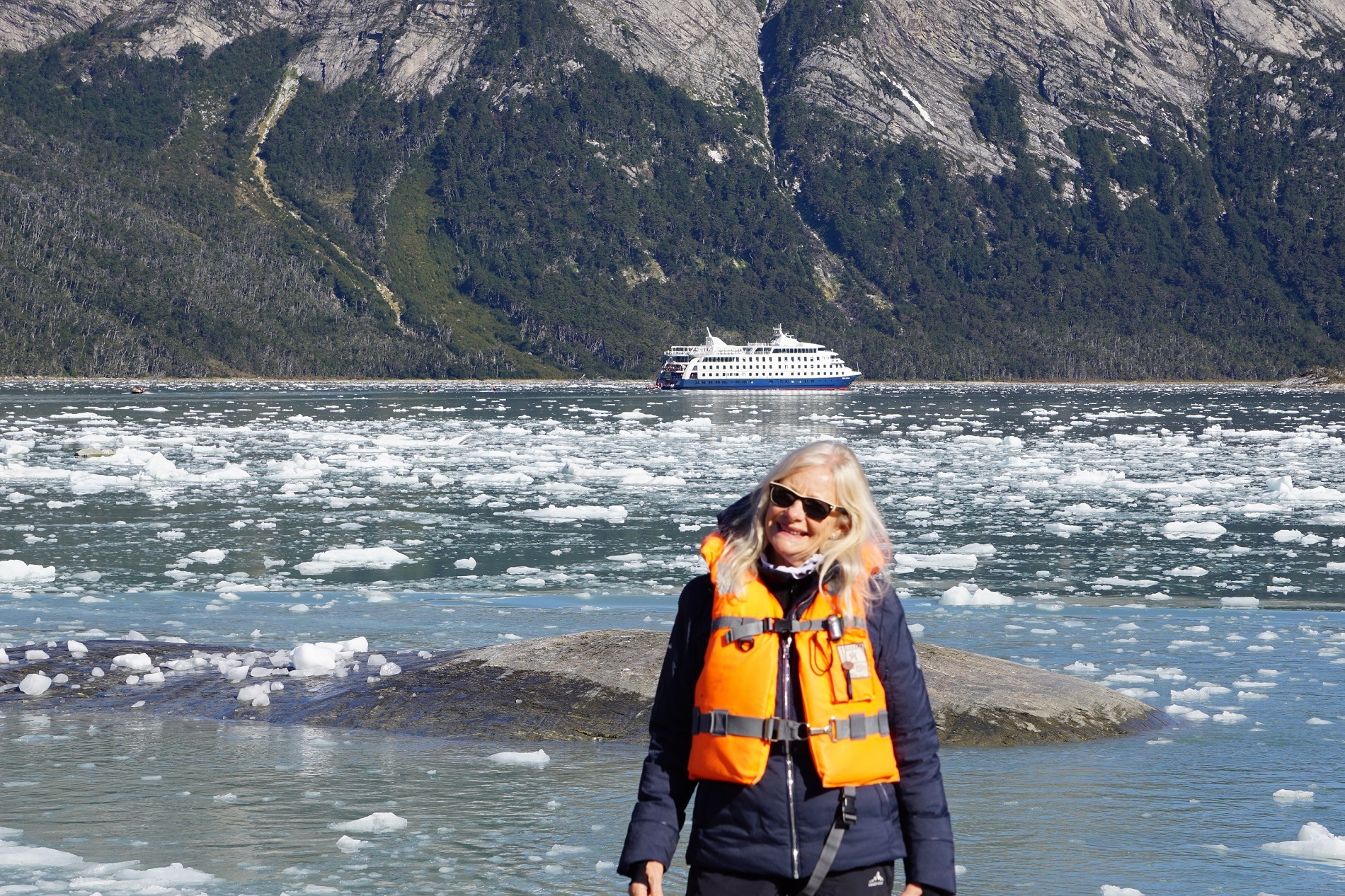 ---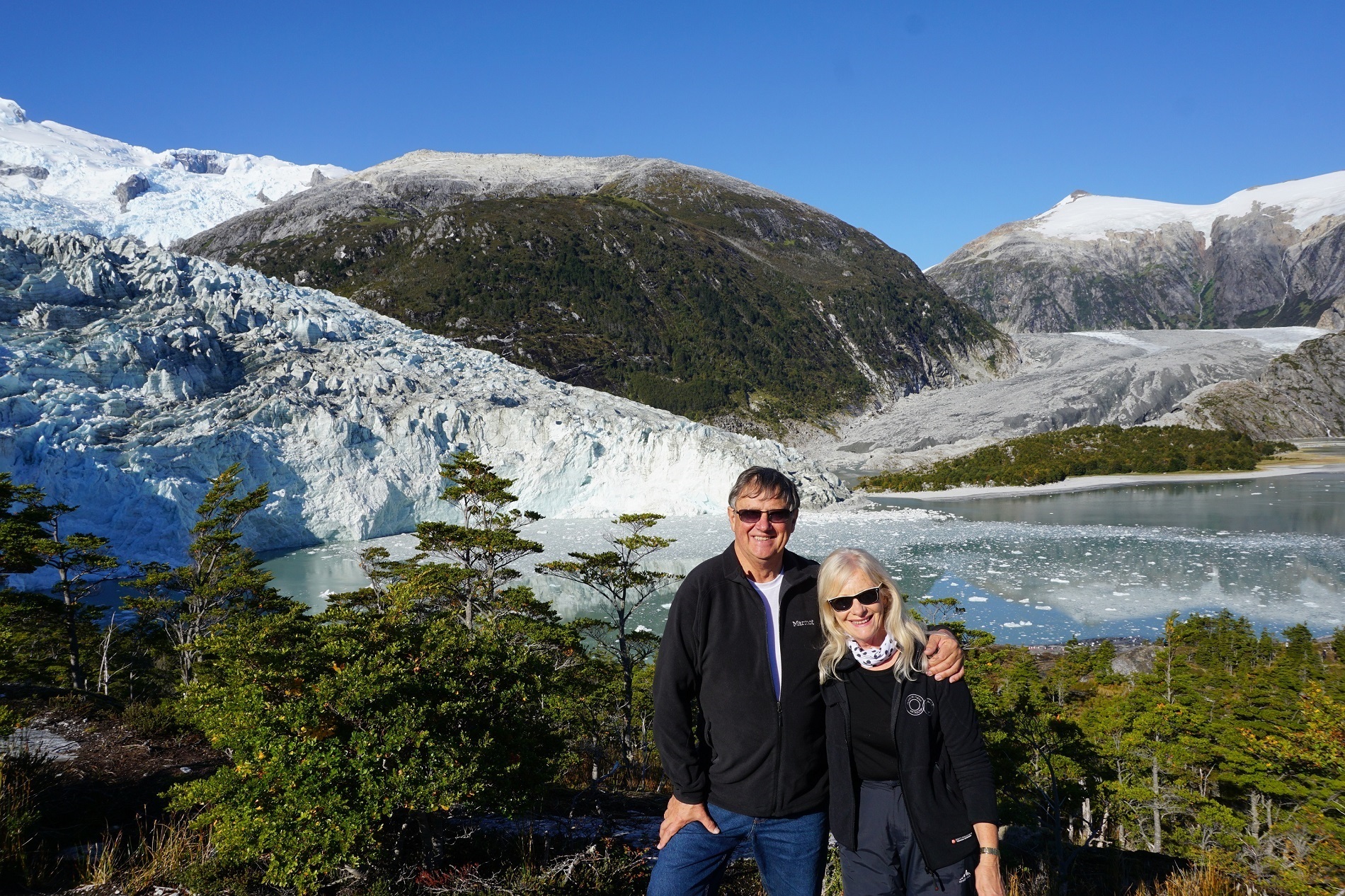 ---
---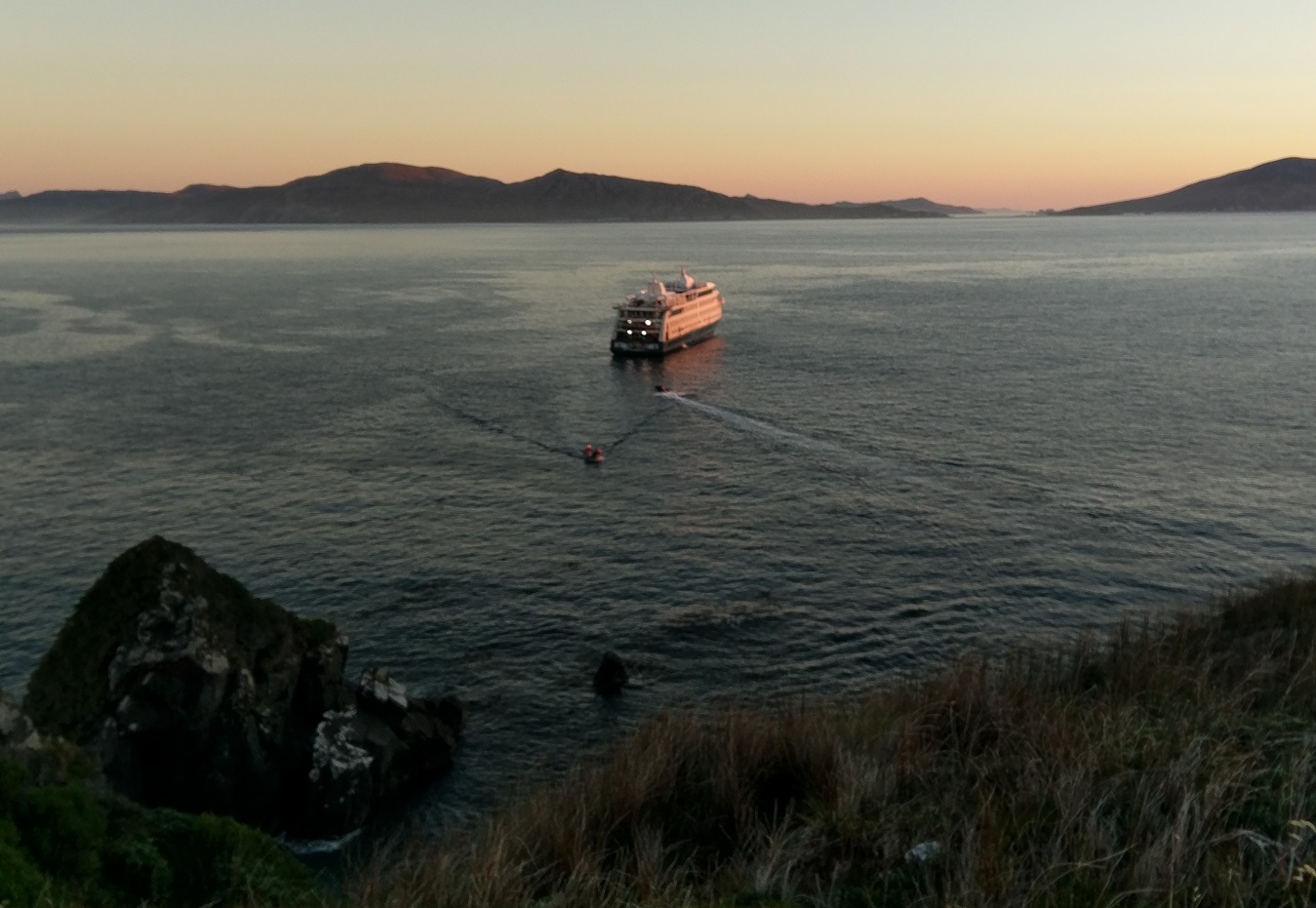 Moored in the lee of Horn island, passengers being ferried ashore by Zodiac

---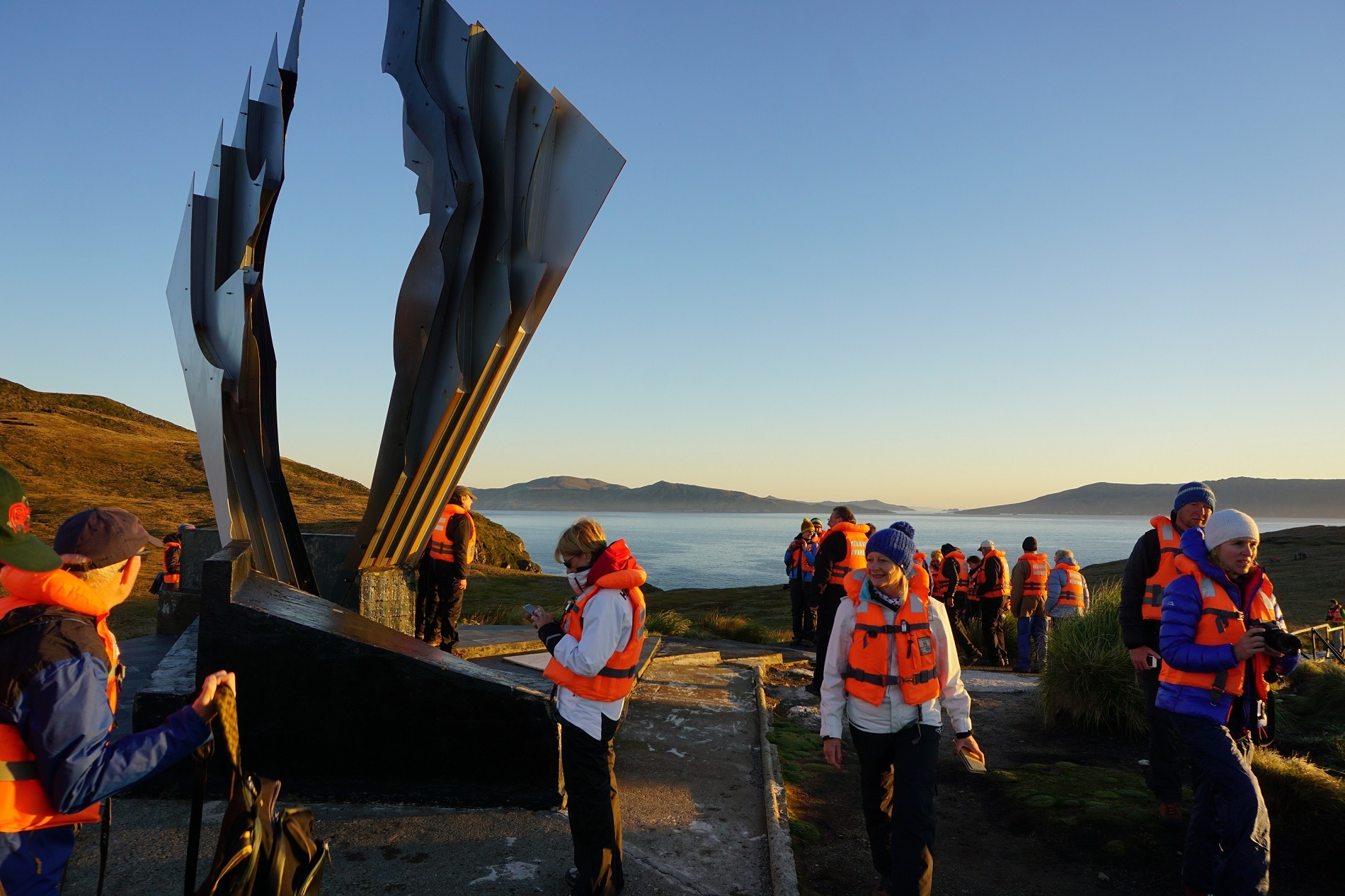 Passengers visit the memorial (with albatross outline) on Horn Island.
The Australis is just behind the large group.
Captain's orders to keep life jackets on in case weather changes requiring quick return to ship.
Unlikely today, best weather for some time apparently.

---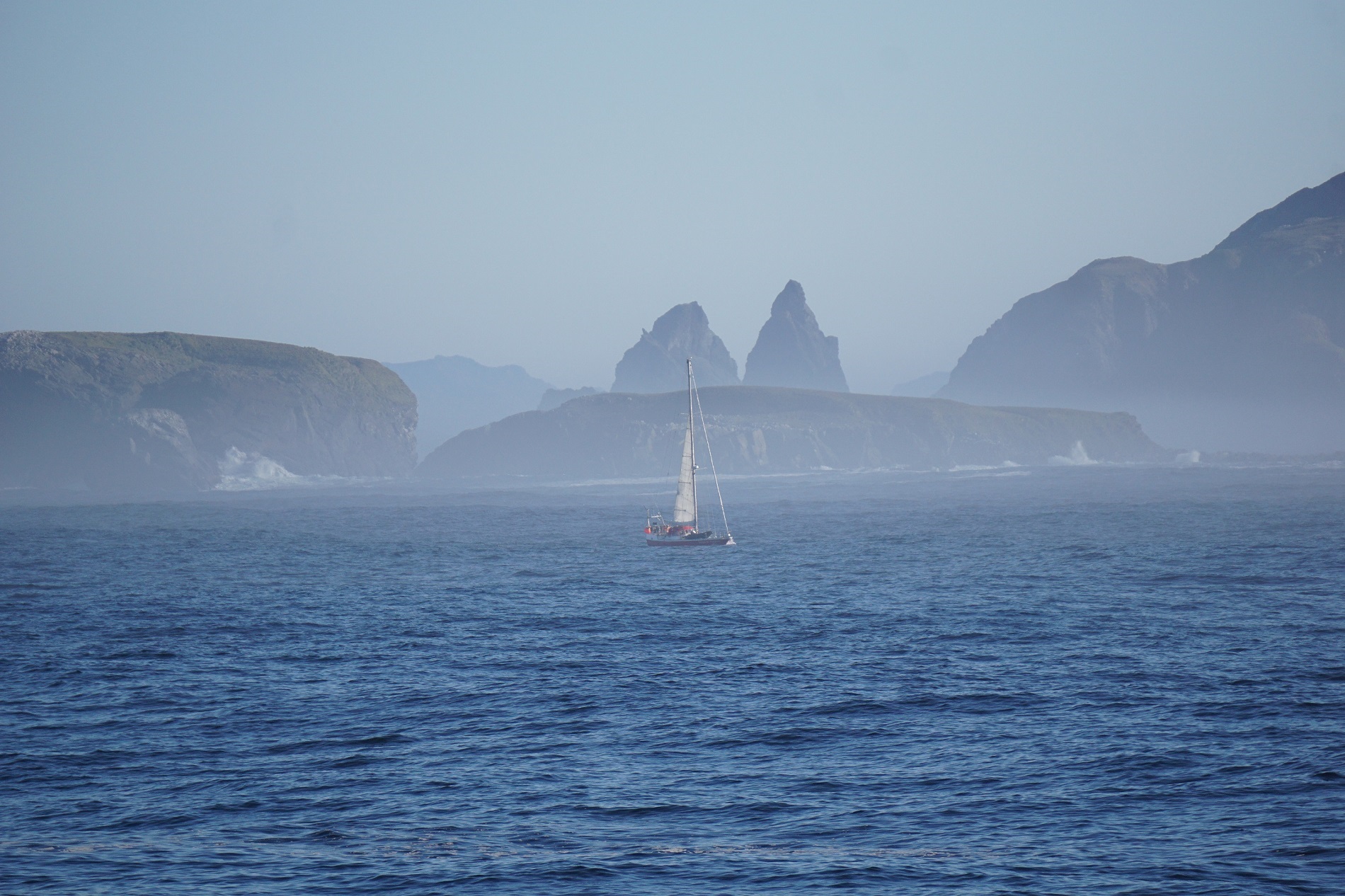 Rounding the Horn, spotted this sailing boat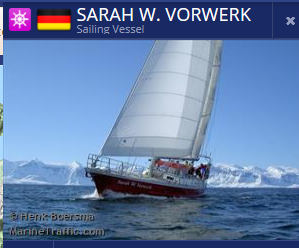 ---